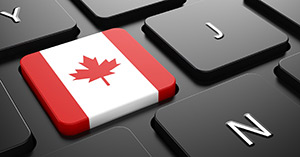 Canada Immigration Solutions, as a regulated service provider, offers full representation services for our clients' Canadian Immigration applications and submissions.
For most people we start with an initial chat or email to determine eligibility and a basis to move forward – this is often followed by a Skype or phone consultation with Mike, to look at your case in depth. This offers us the chance to look at a range of options to gain either Permanent or Temporary Canadian Residency. We can then offer you a fixed price solution to your Visa/ Immigration requirements, along with probable timelines, total costs and a clear path to Canada.
WHY CANADA IMMIGRATION SOLUTIONS?

Applying for Canadian Residency is a time consuming, challenging and complex process. CIS can help you from start to finish, to ensure that your application is as good as it can be. We will ensure that you have the best chance of success, through well presented, complete and thorough submissions. Mike Wilson is a regulated consultant, and offers over 10 years' emigration and relocation experience and expert knowledge to our clients. Operating in the UK, provides a 'real time' and more personal service for our British based clients.
INITIAL
CONSULTATION
Canada Immigration Solutions offers an initial assessment consultation which can be booked and scheduled online.
Phone or Skype Consultation
A consultation covers all the basics including a full assessment by Mike Wilson RCIC. We cover your eligible immigration options, how the system really works, and how we can help you achieve your Visas or Permits as quickly and effectively as possible. This service offers a chance to get answers to all those questions that will make a difference between successful, static or rejected application.
Don't worry if you only have limited time during the week, consultations can be scheduled at weekends and/ or evenings, to ensure that you have the widest available time-slot options.
IMMIGRATION SERVICES WE PROVIDE
Federal Skilled Worker

Our most popular service – used extensively to gain Permanent Residency from outside of Canada. This program incorporates a two stage application process through the 'Express Entry' system.
Canadian Experience Class
Used for applicants who have Canadian work experience in the previous three years – often used by applicants who are in Canada on a temporary basis.. This application is also applied for under the 'Express Entry' system.
Provincial Nomination
All Provinces have unique immigration streams and programs that can either aid a Federal Immigration application via 'Express Entry', adding 600 points to a profile's ranking score, or through a stand alone PNP application. Provincial programs can include skilled, business or residency based immigration streams.
Study Permits
A successful application for a study permit can provide not only an opportunity to move to Canada on a temporary basis with your family, but also provide a means for many people to enhance skills and points within the 'Express Entry' system; this often allows those who are currently ineligible (maybe through age or lack of qualifications) to gain both experience and Canadian qualifications, enhancing their chances of a successful permanent residency application, at a later stage. Study Permits allow limited off campus work and open work permits for spouses.
Work Permits
Applications for work permits, through a job offer with a Labour Market Impact Assessment (LMIA), being LMIA exempt (for example – Intra-Company Transfers) or as a Spouse of a partner with a Study Permit.
Family Sponsorship
A popular application allowing Canadian Citizens and Permanent Residents, to sponsor spouses, dependent children, parents and Grandparents.
Business
Various options allow experienced business owners to apply for residency through buying or setting up a business in Canada, usually through a Provincial Program.