Canada Immigration Solutions is a UK based Canadian Immigration Company. Mike Wilson is a qualified and regulated Canadian Immigration Consultant in good standing with the ICCRC and also a Licensed recruiter in Nova Scotia.
CIS is based in Belfast, UK and we meet our clients at shows, personal consultations and seminars throughout the UK on a regular basis.
We urge all our clients and prospective clients to use the internet to research both us, our reputation and any representative that you may think of employing.
Many 'ghost' representatives promote their services to unsuspecting clients and are not qualified or Regulated Canadian Immigration Consultants but are in fact just middle men – often never even having been to Canada but just referring on to others for a referral fee. Check to see if anyone you deal with is an accredited member of the ICCRC.
Mike Wilson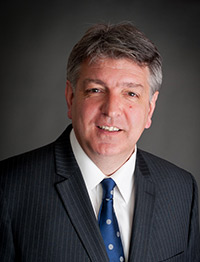 Mike is a Regulated Canadian Immigration Consultant (RCIC) with the Immigration Consultants of Canada Regulatory Council (ICCRC) and operates Canada Immigration Solutions in the UK.
Only members of good standing with the ICCRC, Canadian Lawyers & Paralegals or Quebec Notaries are authorised to represent you, for a fee, before the Canadian Government for Immigration purposes.
Mike was born in London and spent 20 years in the London Fire Brigade before emigrating to Nova Scotia, Canada, with his Family in 2005. The same year Mike set up the first bespoke Relocation Company, UK 2 Nova Scotia, to assist UK clients with their relocation to Nova Scotia.
UK 2 Nova Scotia flourished (and is still going strong), helping over 8000 people with their plans to move to Canada. UK 2 NS was shortlisted in 2013 for International Business of the Year by the Halifax Chamber of Commerce and represents Nova Scotia companies, such as Irving Shipbuilding, to provide world class relocation assistance for their International candidates.
A natural progression to becoming a fully qualified Canadian Immigration Consultant followed, and the formulation of Canada Immigration Solutions. Our experience, not only of having been through the Immigration process itself, but also of our relocation business and extensive contacts benefits clients from the British Isles; clients who were looking to move to Canada, find jobs and receive professional, ethical and a communicative and understanding service.
Our team
Mike is assisted by a dedicated team of industry experts including a Canadian case processing officer, admin and support staff.
This ensures that our clients' receive the best service and extensive communication throughout their application process and beyond.